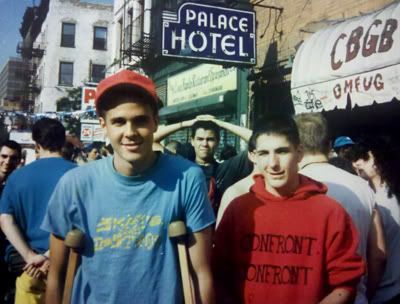 Walter with Kevin in front of CB's

I'm currently living in Austin, TX and I am a member of IATSE (International Alliance of Theatrical Stage Employees) or in simpler terms, The Stagehand's Union. I work behind the scenes on the various plays, operas and what-not that come through town. Last year, I released a book, entitled, The Umpteenth Times: YEAR ONE, based on a year's worth of "fake" music news stories and essays on specific songs and albums that I had written:

createspace

I've since changed the format of The Umpteenth Times and I now review films exclusively:

theumpteenthtimes

I also sing and play guitar for a band called Twenty Four Thousand Dollars. You can download our demo for free at:

twentyfourthousanddollars

I've yet to get married but I do live with my girlfriend and two kooky cats.



Kevin with Twenty Four Thousand Dollars