Original GI Joe photo used for a Revelation GI Joe shirt

My recent west coast weekend trip yielded some great material for Double Cross and I've been working on and off trying to compile a wrap up entry for the past week, but it's been a quite the challenge. So many things jammed into a long weekend and so much of it I'd like to document here. Because of this I thought it would be a good idea to drop a "Coming soon" type entry to fill the readers in on one of the highlights from the weekend.

On the last day of my trip I ended up spending a handful of hours over at Rev HQ. With the help of Igby, Larry and Jordan, I was directed towards a bunch of folders and portfolio cases that were packed with elements from the early Revelation release layouts. I literally took hundreds of photos and all will find their way on to DCXX, but I wanted to at least give you a taste of whats to come. - Tim DCXX



Original photo of Lukey Luke that was used on the B side label of the Gorilla Biscuits 7"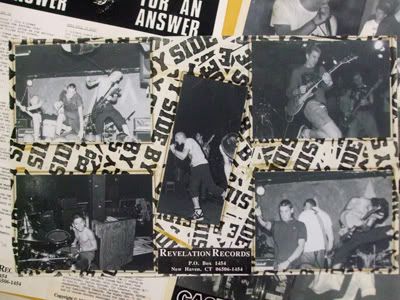 Original cut and paste layout for the Side By Side lyric sheet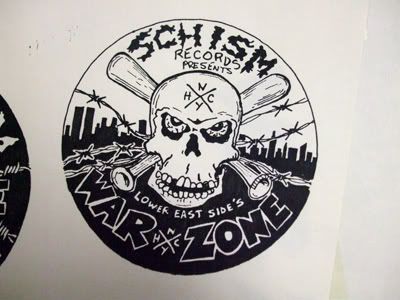 Before deciding on the name Revelation, a Schism label for the Warzone 7"