Biv with Supertouch at the Majestic Theater, East Hampton MA, Summer 1992, Photo: David Sine

More Biv, and plenty more to come... -Gordo DCXX

After discovering AC/DC at the age of 10, my taste in music just seemed to get heavier and heavier. I had a handful of friends in my town who were always in tune with what was new in Rock and this new thing called Metal. So, there was Judas Priest, Iron Maiden, Motorhead, Black Sabbath, etc...

In 1982, one of my friends found this great radio show coming out of Montclair State College, in New Jersey. It was on Saturday nights and was hosted by a student named Gene Khoury. This guy would play all brand new Metal from Europe and the US. Now I was hearing bands like Venom, Raven, Accept, Mercyful Fate, and Metallica on a weekly basis. In fact, Gene Khoury was playing Metallica demos long before WSOU (Seton Hall) came along.

So I was pretty much a metalhead from 1980 until 1984, when I met Mark Ryan. He was two years older than me and a senior in my high school when I was a sophomore. I had heard some punk bands along the way, but never really started listening until I was hanging out with Mark. He made me a bunch of tapes, which I still have today. The first one had Corrosion of Conformity, Crucifix, and a sound board of the Cro-Mags at CBGB. This tape was awesome and it redirected my taste in music.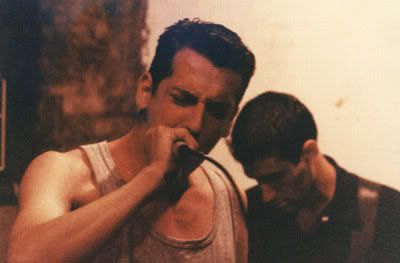 Mark Ryan and Biv gettin' down, Photo: Eric Fennell

I still liked a lot of the new underground metal coming out, like Slayer and Exodus, but these hardcore bands Mark was introducing me to were just as powerful, fast, and heavy. Minor Threat, SSD, DYS, Agnostic Front, COC...just too many to mention, but I loved all of it and still do.

The first show I saw at CBGB was COC, Articles Of Faith, and LeeWay in January 1985. I then saw the Cro-Mags, Violent Children, The Unwanted and No Remorse at CB's in February of 1985. What was great about this club was that these were Sunday matinees which were usually finished by 7 or 8pm. I could get home in good time without Big Daddy giving me a hard time. Haha!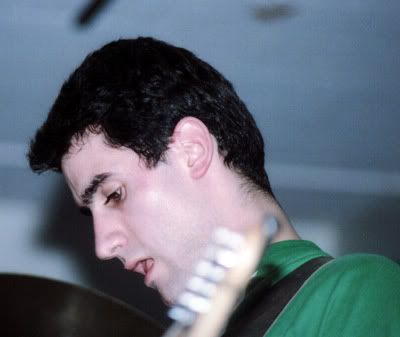 Jon Biv up close and personal, Photo: Eric Fennell