DCXX resident photographer, Ken Salerno delivers the goods as usual. This time Ken brings us one of the most photogenic hardcore punk bands of all time, SNFU. It was nearly impossible to narrow down the 30 something photos that Ken contributed for this piece, so we're going to split this up into a couple of entries. Here's part one accompanied by Ken's commentary. As always, thanks to Ken, now open your mouth and say... -Tim DCXX


I was checkin' out the Livewire board last week and saw some comments on Chi Pig/SNFU, and well, I'm submitting a different take on a photo essay. I traveled a bit with SNFU on a few occasions, so, while the Murphy's Law pics from the Ritz (posted here a few weeks back) were of a favorite show of mine, I now want to get to some of my favorite groups. I'd be very hard pressed to boil them down to maybe 25 or even 30, because I hardly ever saw a band I didn't like. But it's a little easier to have faves if you actually had some kind of personal contact with them.

So, SNFU...I jumped in their van after a show at City Gardens and went up to Albany for a show. Then we went over to Leominster, Mass for a "pick up hockey game" against a team of friends from Bridgewater. Leominster was the hot bed of street hockey(ball). From there we cruised up to the Canadian border and I took a bus back. This is my favorite lineup: Chi, Curt, Tim, and the Belkes, Mutt/Bunt.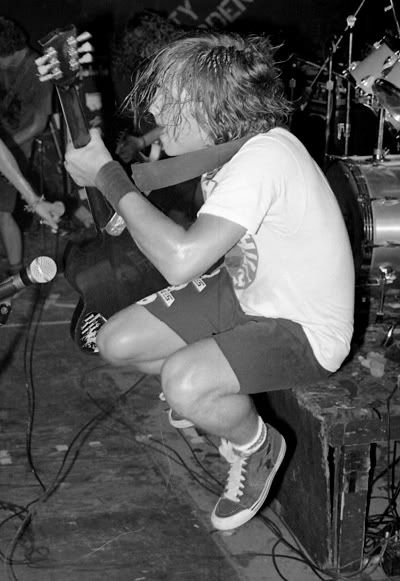 It was easy to burn up tons of film on those guys, because they were always on...from the moment they hit their first note, it was nonstop mayhem, and they could ALL get major air!!! I hope these pics at least show a fraction of their intensity. SNFU is in my all time top 10. Haven't talked to Ken (Chi) in quite a while, but I DO know from experience what it's like to be swimming in a river of shit. I am definitely coming out for them when they tour this year.

These shots are from City Gardens, Maxwell's, and Albany...this is but the tip of the iceberg. - Ken Salerno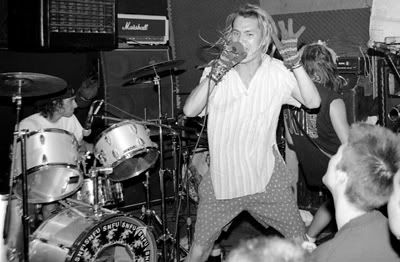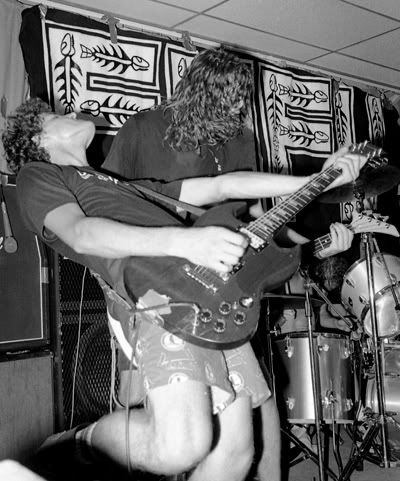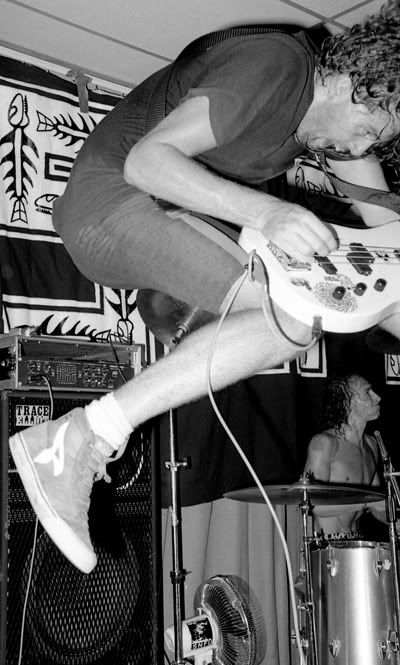 All SNFU photos: Ken Salerno