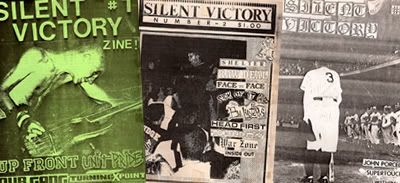 Silent Victory Fanzine issue 1-3

I have so many great memories from shows. It would be easy to say that my best memories are obviously from the Anthrax days. But I also have great memories from after it closed too. One show that stands out in my mind right now would be an outside show that my old band Mindwar played on the New Haven green. There was a lot of bands playing, but right now I can only remember that Dismay and Jasta 14 also played. Jamie Jasta had set up the show. He was probably only like 14 years old at the time.

Anyways, my parents had come to the show. It was the first and last time they ever came to see Mindwar. During our set a fight broke out and multiple people were spraying mace and beating the hell out of each other. People that I knew were involved in the fight and they ended up chasing a couple dudes through the streets of New Haven for like a mile. It was crazy and I hated to see fights constantly happening at shows but looking back this one was actually pretty funny. Seeing 15 dudes chasing 2 dudes through the New Haven streets was quite a spectacle. My parents were totally freaked out.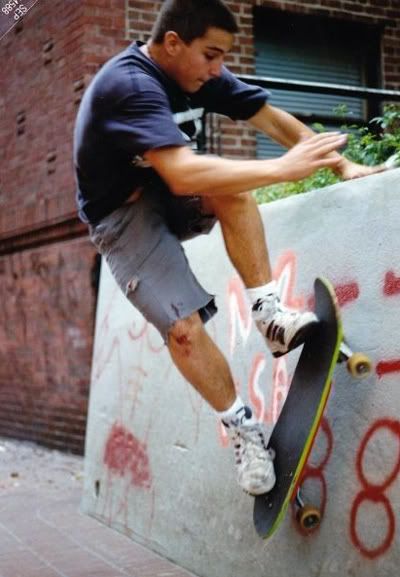 A.J. with a wall ride and a BOLD shirt in Connecticut 1988, Photo courtesy of: A.J.