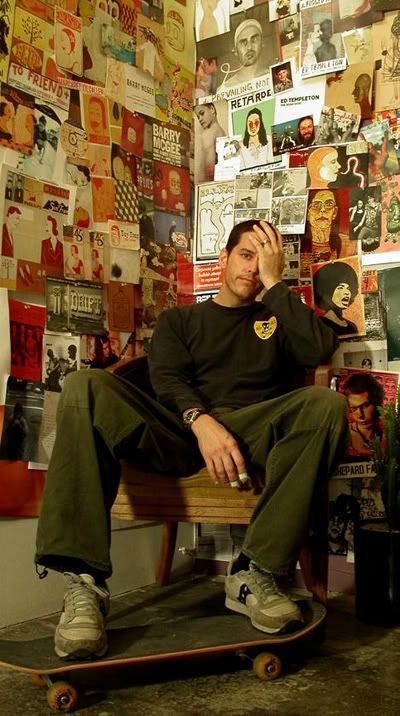 Trevor Raham came out of the same early California hardcore punk scene alongside the likes of Jon Roa and Ryan Hoffman. Those ties would stay connected as Trevor became close friends with Justice League and Chain Of Strength, being a direct part of the "Chain Crew," and running Foundation Records with Ryan Hoffman.
Though he didn't want to speak directly for the Chain guys, Trevor was willing to recall some various memories of his involvement around the band and label, and hopefully we can get some more info from him soon. "Hey, Listen Up..."


-Gordo DCXX

On a side note, it's no secret that I've forever been a huge Chain Of Strength fan. From buying the "True Till Death" 7" at Chaos Records in Philadelphia the week it was released, to bringing it home and blasting it on my turntable, I was sold. Musically, lyrically and aesthetically, to me, that 7" had it all. Hanging with the band in '89 and seeing them live only cemented my feelings and thoughts.

Seventeen years ago, when my girlfriend Traci (now wife) and I first got together, we would light heartedly discuss names for our children to be. Since my name started with a T, as did hers, we thought it was only a given that our kids would have T names. I had remembered looking through the Chain "What Holds Us Apart" 7" and seeing Trevor Raham's name listed. I also recall seeing Trevor credited for designing some of the Chain shirts and his name mentioned in interviews for being down with the Chain Crew. When a name for our future son was discussed, I suggested Trevor. I figured that I liked the name, it started with a T and in the back of my mind, it will always have a little Chain connection. In 2003 when we found out my wife was pregnant with a boy, guess what name we went with? You got it... Trevor. Didn't hurt to find out this Trevor was still Straight Edge. -Tim DCXX

Foundation records is a total blur...so long ago. I have all the artwork I created for the 7"s that Ryan and I did for CHAIN and END TO END. Roa and I were at a book store looking for inspiration and we found that figure drawing of a man, tilted the way it is, looking like he may be hanging from strings or falling. I tweaked it, added some lines and layers and pasted up a decent looking record cover for End To End. Simple as that.
In the Justice League days there were no personal computers, no photoshop, just my drafting table, exacto blade, pens, rub-on Letraset letters and lots of tape and glue. Same goes for all the shirt designs and flyers for shows we put on. The hardcore DIY lessons learned in those days helped me get a job as a real graphic artist so I was able to continue working with Ryan on projects like Chain and Foundation.

Jordan gave me a chance to do shirts for him (Revelation) and I did a Gorilla Biscuits longsleeve that had a ton of colors. But I was far from his office and I think I annoyed him because I took too long. Right then I guess he decided to start doing everything in house.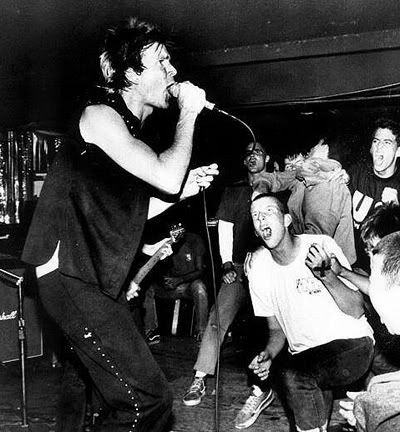 Government Issue, Azusa CA, August 8th, 1985, Trevor (upper right) in UC shirt, Pat Dubar with foot on stage, white longsleeve shirt with dark t shirt over it.

The Chain X Of Strength design that Ryan and I created at my parents house was eventually licensed to someone back east and it started showing up at the fucking mall, we couldn't believe it. Hot Topic was relatively new on the scene and they were selling a lot of band t-shirts and creepers and stuff. None of us would admit to ever going into Hot Topic, but they sure made it a lot easier for us Inland Empire guys to get Doc Marten boots and stuff.
I had a girlfriend in west LA that I met at a hardcore show and asked her to get a Beverly Hills P.O. box for me and Ryan to use for Foundation. How cool did we think we were to have a record label with a Beverly Hills address?! So dumb. There was a lot of this conflicting taste going on at that time. Hardcore guys in So Cal wearing more expensive clothes and having nice cars, it was just a part of the late 80s atmosphere, desperately trying to impress girls, and being influenced by movies and stuff...but still being so stoked on the loud and insane energy of the music we loved and spending a lot of our time nurturing the local scene, putting on shows, putting out records.
So...what happens when a member of Chain takes a pair of Ralph Lauren sneakers or crisp white Nikes on the road? Some kids make fun of it and some kids go to Nordstrom's the next day so they can mimic it. That's the funniest part of that second wave of Straight Edge inspired Hardcore to me, the JOCK type fonts, the puffy Nike Air Jordan shoes, the tan muscular band members, pretty girls suddenly at all the shows. I was psyched to see girls getting into the music more and the scene opening up to younger kids and as a result the violence at shows decreasing. But wasn't it turning into a fashion show or an athletic event?
After Judge and the Youth of Today guys came through LA the 3rd or 4th time (often staying at our houses) I kind of bailed. They started adopting "Krishna consciousness" and everyone was nervous about being seen with a burger. Coincidentally, I ran into Ray Cappo at a Krishna restaurant a few months ago and he's married with kids, teaching yoga, doing nothing musically, said he was moving back East later that week, politely asked me not to call him Ray...."it's Raghu."
I reconnected with Bratton a few years later as we both moved to North Hollywood area and he joined WOOL. Everyone went their separate ways. Ryan is the most social one, always getting us together. Bratton and I never started drinking or smoking, but eventually everyone else our age from that scene did and now it's funny to see all those faded TRUE TILL DEATH tattoos. True Till Death is NOT a straight edge song. I know that. But many people heard it that way and adopted that mantra as the Straight Edge pledge, which sometimes turned into "true til college" and "true til 21" and "true til happy hour," etc.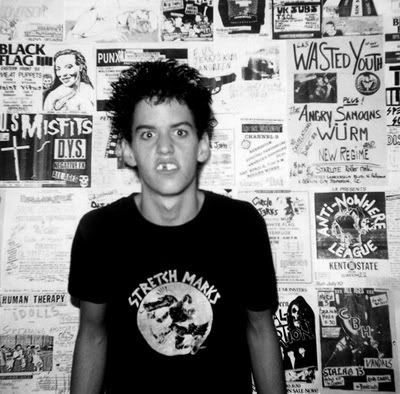 Trevor Raham 1984