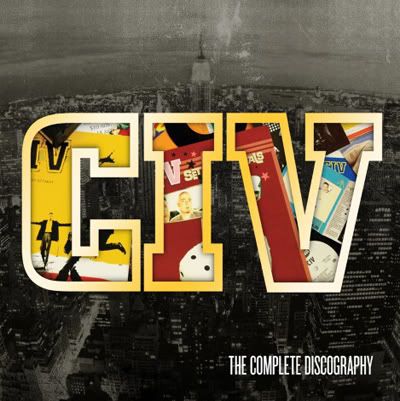 Opinions on CIV the band both at the time of their existence as well as now are pretty varied. In 1994, amongst the post-HC Revelation/Major Label scene and Lollapalooza/Warped Tour crossover crowd, Walter and the CIV fellas wrote a record of fast hardcore with some catchy pop sensibility, set out on a bunch of shows, and reminded a lot of people that they knew how to PLAY hardcore. Many wrote the band off for their major label ties, big-venue gigs, and even their fashion sense...but that first CIV LP (and the related EPs of the time) contain some straight up gems if you ask me. Fittingly, I think 8 or 9 of those songs could have easily been smash hit GB tunes circa '88/'89.

Whatever your opinion, I don't think you can deny Walter as a dude who can craft a song (any style pretty much), nor can you say that Civ, Arthur, Charlie, and Sammy are dudes who don't know how to really play.

We recently caught up with Sammy to recall the CIV days... -Gordo DCXX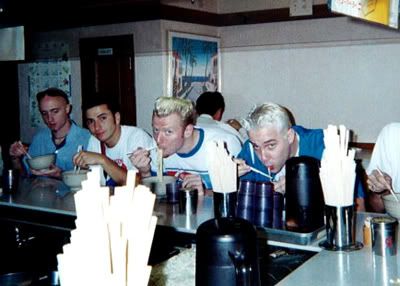 CIV in Japan, Photo: James Perry

I remember Charlie and Walter were living together in Greenwich Village, and the three of us were hanging out a lot. Pizza, bagels, and Kids In The Hall were the norm, and we often kicked around different project ideas, some serious and some not. The most appealing and obvious, was to do a band with Civ. The idea was that GB had been broken up for a few years, Civ is such a talent, some people will probably be interested off the bat, and it was an outlet for us to play the type of hardcore we loved. As well, we wanted to stretch it a bit by adding a pop element.

It was mainly Walter's concept, he was the ring leader for sure, he was doing Quicksand at the time so I think CIV was a nice way to switch things up for him. Civ the man wasn't into it being named after himself, but before he knew it we had made t-shirts and had plans. At first it was to be a series of EPs on Revelation with awesome artwork. We did the one, "Can't Wait One Minute More," decided to make a video and before we knew it we had a deal with Lava/Atlantic and were making a record. I think the video which our friend Marcos Siega did, really helped the cause. Mike Gitter as well - he was a friend from the hardcore scene and was an A & R guy at Atlantic, he was at the video shoot and really helped things along, and everything seemed to come together pretty quickly.

We had a lot of fun at the early rehearsals, I think I was doing back to back rehearsals at that time in the same studio, so they were long days. I was playing in a band with Ian Love called Loaded, and I think playing with Shelter working on some songs for Mantra (I think). But we had fun, you can hear it on the "Wait" rehearsal off the Discography, we would just bug out, joking a lot. I think we rehearsed for a little under a month and had the whole record written. It was great playing with Charlie, I met him in '88 on the YOT tour, he's one of the funniest people I know, he had the metal chops, you can hear it on "Gang Opinion" and a few others. I remember we recorded a Killing Joke tune during our first recording session at Fury's for the "Wait" EP, I don't think we finished it though.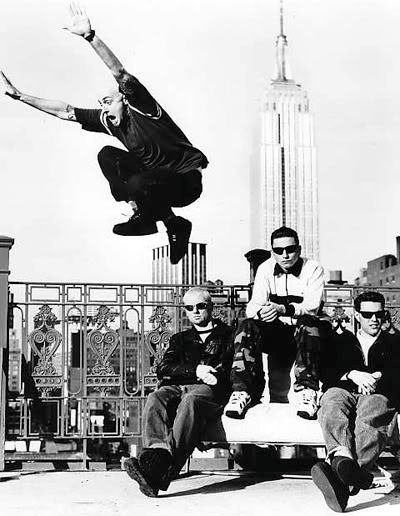 As far as how things were written and developed, Walter had the songs, he would bring them in and we would flush them out. I think Charlie had a few riffs, I guess I wrote all my parts, I was always open to ideas, Walter would sometimes have a vision in regards to the drums. I think we would sometimes listen to or discuss songs we loved and try and do something in that vain. Something might have been Minor Threat inspired or even Sex Pistols inspired. Because we all went back as friends, we had some similar references to pull from which made it an easier process. Actually, at some point, Walter was on tour with Quicksand, and he would mail us cassettes of recordings of songs that he would do on the tour bus. The song "Sausages" off the Social Climber EP was a GB song that never got recorded, we got the name from a Kids In The Hall episode I believe.

The LP recording process was fun as hell. We would get large pizzas from Lombardi's on a regular basis, sit in Don Fury's dungeon and shred. Don was going through a tricky time in his life I think, he was a lot of fun, but there were a few times when you would have to get him out of bed, and a few no-shows on his behalf, but that was all part of the "magic" I guess.

I remember recording the bulk of my drums to a click track which was a first for me with hardcore, but I liked how tight it made things, the breaks, etc. I think it was a first for Don to record drums outside of his claustrophobic glass bubble drum room that he had. We mixed it with this guy Michel Barbierro who was a bad ass, and the combination of Don's pretty raw environment and gear and Barbiero's mixing skills I think made for a really unique sounding record. We mixed it where Public Enemy recorded It Takes A Nation Of Millions, I remember just listening to stories from that session, very funny.

The early CIV shows were awesome, I think our first show was part of a three show run with Orange 9mm and Sick Of It All, in Detroit, Cleveland, and New York, (I think). There was a great show at the Limelight in NY around then as well. We just had a great vibe, we were tight and had all been spending a lot of time together bugging out. It was great playing with Arthur again, he's an awesome player, and Civ made every moment pretty much hysterical, he can tell a great story.

I remember a show at Coney Island High early on in NY, that was packed and had a great energy. We opened for KISS at MSG and people hated us and we sounded like mud but it was fun. We did some big/bizarre shows with No Doubt, and three adventurous Warped Tours. I think one surprise for me was how successful we were in Japan, we did four tours there I think, Australia, Hawaii.

The bottom line was, it was all a lot of fun.



Sick Of It All, CIV, H20 tour 1995, Photo: Lenny Zimkus