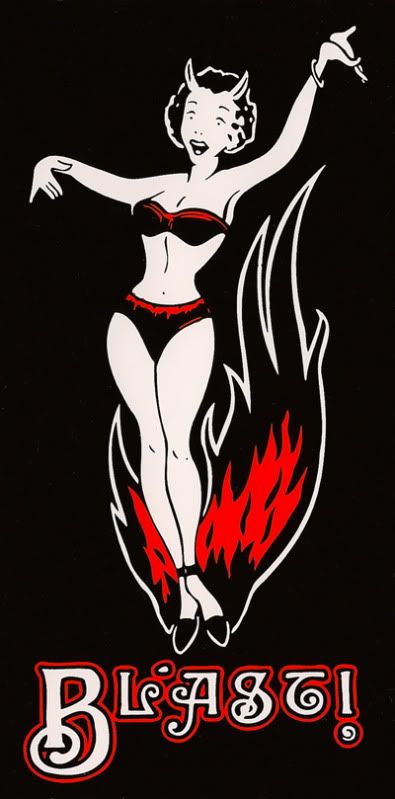 Who better to wrap up our BL'AST! Album poll results than guitarist Mike Neider himself. My personal vote went to The Power Of Expression for it's crazy rawness and I know Tim voted the same, but each BL'AST album is an in-your-face wall of sound that never subsides. -Gordo DCXX

The Power Of Expression was our first experience with recording, spending time in the studio, listening to it from the studio, etc. So, we were learning as we went. When we wrote the songs it was not clear who was going to be in the band and we had no idea these songs would actually be a record. It just happened. When we wrote that record we were real young and green in the studio. Putting us in the studio was always awkward, we were such a live band it was kind of like putting a Sunday suit on a kid that didnt like to go to church, haha. That's why we recorded The Power Of Expression three different times - it took that many times to even get a little satisfied or to try to capture what we wanted. We never even got close to what we wanted or the way we felt live.

The Power Of Expression had three chances. The first POE recording was eye opening. It was kinda like, "whoa this is what we sound like...trip. We can do better." So the second time we recorded after a show on the graveyard shift in 8 hours. It turned out good but it was real slow. The third time is what we released and still would have liked to do it over but we had no dough and did not want to put any more into it. Times were a bit different back then in the studio at least for us. It was rare and expensive to record. It's In My Blood and Manic Ride have their own story but we did not get a chance to really capture once again what we wanted.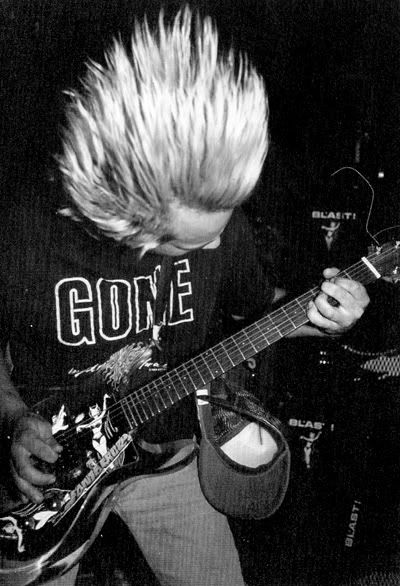 A raging Mike Neider, photo from Take The Manic Ride

For It's In My Blood, we were able to do a little more of what we wanted to do and after we made a ghetto box recording we let Greg Ginn hear it and we played him the songs "Sshhhh" and "It's In My Blood" and he signed us after hearing those songs and seeing " It's In My Blood" live. So that was a great thing to us and one of many reasons why I dig this record. Again, there was little time and not much studio experience to capture what it sounded like live. But it sounds rad!

Take The Manic Ride was us falling even more so into our own again, and we got kinda fucked in the studio. We had a small budget and when it was all said and done and ready to mix we realized some messed up compressors and a couple of other things were on while we recorded so we had to release it how it is now. Folks may be tripped out by this, because it a bit cuz its different, but then again thats what BL'AST! liked. But it would be great to re-record that album again and put it out the way it should sound.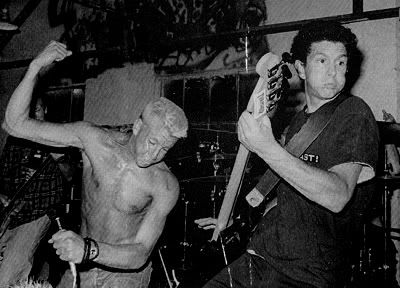 Classic Clifford Dinsmore and Dave Cooper with BL'AST!, Photo from POE

After that we recorded some demos post-Manic Ride that took BL'AST! even further into sounds and tunes that we really were into. Never released any yet!

As far as the poll goes that you were doing, for me it would be the opposite of the way they were released. Although I like them all, I would say my favorite is Manic, followed by Blood, followed by Power (although "Nightmare" for me was a rad thing). In terms of album sales, in order from most to least, it was Blood, Power, Manic.

Thanks a lot. -MN

The Power Of Expression - 119
It's In my Blood - 65
Take The Manic Ride - 17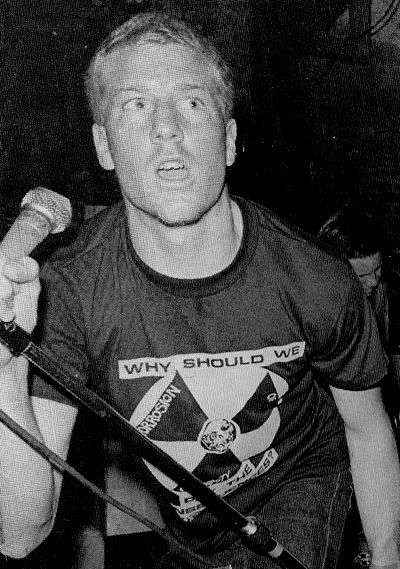 Clifford says, "Ask me why I care, in a world where no one cares...", Photo from POE