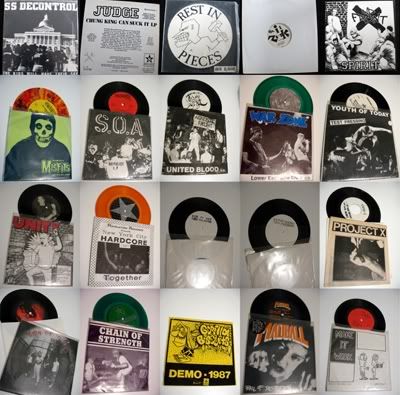 Youth Crew drummer extraordinaire Sammy Siegler is selling off some classic items and we are giving you first crack before they hit Ebay. Just when you thought your 401(k) was safe... -Gordo DCXX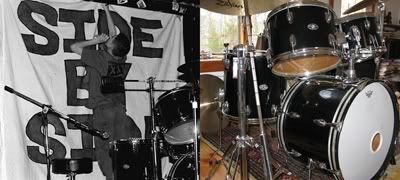 The drum set is a 60's Slingerland, belongs to my Dad, I used it for all my gigs before getting a Yamaha in '88, it's great. It was tossed by Cappo a few times, much to my Dad's disgust, but not injured. It can come with cymbals, stands and cases, or not.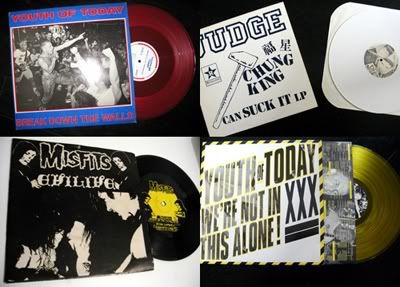 The Chung King Can Suck It is #33.
The No For An Answer and Side By Side are both test pressings.
The Project X and everything else are all super rare originals.
The Ol Dirty Bastard shirt was a gift I got at a show, and is super cool and rare to anyone who is a fan.
The record on I Risk is a first pressing Straight Ahead record.
The Side By Side shirt is one of about 20, made by our bassist Billy.
I could go on and on...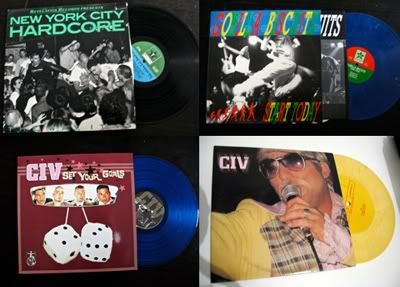 Contact me regarding this at mrsammysan@gmail.com or wait until it's up on Ebay.
Thanks -Sammy