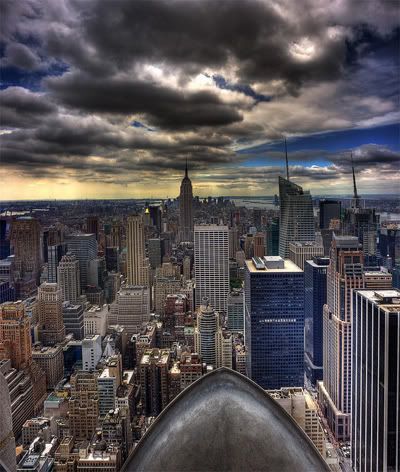 Outburst drummer Joe Songco brings us a history lesson that takes us to the streets of NYC in 1986 and drops a ton of knowledge on how a lot of what is going on today in music can be traced back to that era. NYHC. -Gordo DCXX

Most, if not all, great music genres evolve in self-contained fashion. Musicians forming attitudes and ideologies to go along with their songs while loyal fans spread the message and the music, eventually transforming into a full-blown scene. The British Invasion in England. The Motown Explosion in Detroit. Punk again in England. Disco in New York. New Wave once again in England. Grunge in Seattle. To follow the trend and timeline, it was generally "one city, one scene." But in the early to mid 80's, New York City had three great up-and-coming music scenes running alongside each other at the same time. It was an unforgettable time to be a fan of underground music and if you were lucky enough to have been there to tune in to the streets, you will always remember what a magical time it was.

Hip hop, thrash and hardcore. Three musically distinct genres growing and functioning independently at first, destined to be intertwined by the end of the decade, thanks in large part to the unique swagger and undeniable attitude of New Yorkers themselves.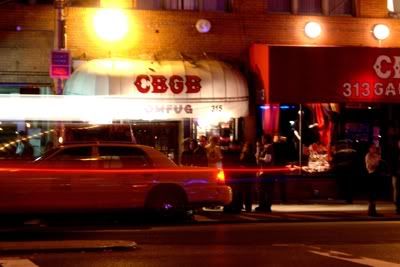 Each scene had their sources to communicate to the masses: When it came to radio, hardcore had shows like WNYU's Hellhole and Crucial Chaos; hip hop had shows put on by DJ's like Red Alert, Mr. Magic and Chuck Chillout; and thrash could be heard on Seton Hall's radio station WSOU 89.5 and every Friday night on WNEW's Metal Shop. Fans of each scene had places to go see their favorite acts all around the city. You went to A7, CBGB or Max's Kansas City if you wanted to dive and slam. You went to Latin Quarter or Union Square if you wanted to do the wop. You went to L' Amour's in Brooklyn if you wanted to headbang.

These were the scenes going in the greater New York area circa 1984 and the going was good. MC's rocked the mic, hardcore kids danced in the pit and headbangers, well, banged their heads. And each scene had their early pioneers getting out there and inspiring many others to listen, join the movement and perhaps try their hand at playing this music that had now captivated them. Kurtis Blow, Fearless Four, Grandmaster Flash, Run-DMC, Urban Waste, Kraut, Agnostic Front, Cro-Mags, Anthrax, Overkill, Manowar, Nuclear Assault - just to name a few…all playing to their respective crowds while existing peacefully in the confines of the bubble that was their scene.



But somewhere along the way, funny things began to happen: Run DMC used Eddie Martinez to play a blistering rock riff and solo in their classic track "Rock Box." The Beastie Boys traded their instruments for microphones, signed with Def Jam and released "Rock Hard" and "She's On It." Anthrax released "Spreading The Disease," with the video for "Madhouse" showing hospitalized patients showing off their best slam dancing moves in a mental ward. Spreading The Disease also featured an inner record sleeve collage containing numerous hardcore images. If you looked closely, you saw skinheads, moshing, diving, Dan Spitz skateboarding, a Circle Jerks t-shirt, the Corrosion of Conformity logo and the biggest pre-cursors to New York crossover movement to that point, Scott Ian wearing an S.O.D. t-shirt and an image of Billy Milano himself. And finally in December of 1985, S.O.D. - which stood for Stormtroopers Of Death - released "Speak English Or Die."

S.O.D. had fans in both the metal and the hardcore scenes buzzing. "It's played by 1/2 of Anthrax so it's probably metal, right?" "But the singer is a huge hardcore skinhead, so it's gotta be hardcore, right?" "But it's on Megaforce and the guitar sound is undeniably metal!" "Yeah, but the speed, power and aggression is completely hardcore!" It was like the old Reese's Peanut Butter Cup commercial slogan: "Two great tastes taste great together." And whatever you may have thought about Speak English Or Die back then, depending on whichever scene you were loyal to, there was no denying that S.O.D. had kicked down a door that had previously separated hardcore and metal. And it wouldn't be long before hip hop would be joining in on the crossover front, setting the stage for unchartered waters in New York City.



"Walk in the door, get on the floor, hard rock, hard hitting hip hop hardcore." - Run DMC "Run's House"

In 1986, amid a slew of destined-to-be-classic NYHC records released by Cro-Mags, Murphy's Law and Crumbsuckers, Ludichrist not only issued their own classic with "Immaculate Deception" but they tipped their caps to the hip hop scene in their song "Green Eggs and Ham" by breaking into a full rendition of Run DMC's "Rock Box" and busting their own funky rhymes. Also released in 1986 was Agnostic Front's "Cause For Alarm", which was a definite turn towards a more metal direction. With the addition of Alex on guitar and Louie on drums, the record was chock full of double bass and guitar solos.

The Los Angeles-based speed thrashers Slayer released Reign In Blood, also in 1986, but what turned heads was that the band had signed to Def Jam, joining a stable of artists such as LL Cool J, Public Enemy and The Beastie Boys. When the Beasties released "Licensed To Ill", Slayer's Kerry King performed the guitar solos on "Fight For Your Right" and "No Sleep Til Brooklyn." When Slayer came to New York City in December of '86, touring in support of Reign In Blood, they selected Agnostic Front to open for them at The Ritz. If you were in attendance that night, you heard "Hiding Inside" and "Victim In Pain" then "Angel of Death" and "Chemical Warfare" on the same night from bands who shared the same stage.

"Well they say rap and metal can never mix, but all of them can suck our...sexual organ located in the lower abdominal area." - Anthrax "I'm The Man"



As 1987 rolled around, Anthrax set out to kick down another door. Following the release of "Among The Living", Anthrax released "I'm The Man" - an EP, featuring the title track - which could only be described as a rap-metal comedy skit. The EP's cover showed the band posing against a wall with the Anthrax logo written in graffiti while decked out in Adidas shelltops, sweat suits and baseball caps. It was a clear salute to their affinity for the now very popular hip hop movement coming out of their hometown. "I'm The Man" contained samples of Run DMC, The Fat Boys and The Beastie Boys.

By the end of 1987, Public Enemy had recorded their now-classic track "Bring The Noise" for the Def Jam soundtrack to the film Less Than Zero. Contained in the back-and-forth lyrics shared between Chuck D and Flavor Flav was this return head nod back to Anthrax: "Beat is for Eric B., LL as well, hell. Wax is for Anthrax, still I can rock bells." It became the leadoff track from their early 1988 Def Jam release "It Takes A Nation of Millions To Hold Us Back", which also contained the song "She Watch Channel Zero?!" - a song built completely around a sample from Slayer's "Angel Of Death."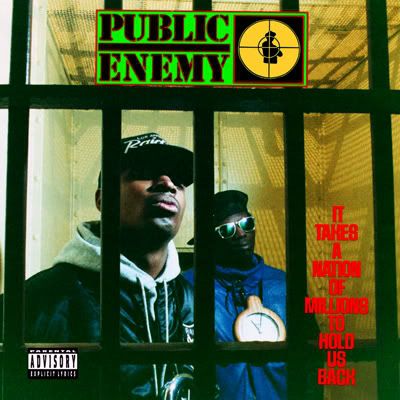 "And then just maybe you'll realize that it didn't have to be...only as directed." - Ludichrist - "Only As Directed"

By 1988 through into 1989, the three underground scenes weren't so underground anymore. In fact, you could've easily gone into Tower Records in the Village to find your favorite records by artists in all 3 genres. New York Hardcore was feeling the influence on both sides of the coin. Agnostic Front released "Liberty and Justice For…" and Cro-Mags released "Best Wishes." Both records, with songs like "Anthem" and "Death Camps," exhibited the blazing raw power of hardcore while adding certain elements of hard-as-nails thrash metal with rousing success. Taking it even one step further was Leeway, who managed to fuse the hardcore and metal while picking the right spots to add elements like grooves, rhythm and hip-hop style verses. Look no further than "Catholic High School" and "Kingpin" for prime examples of Leeway's ability to merge all three styles together seamlessly.

New growth of unparalleled proportions would follow, since it seemed like it was acceptable to experiment in new sounds. And shining examples of New York City's musical shades of gray would only benefit the fans of their beloved forms of music. Here are just a few:

Underdog's Richie transforming into MC Richie B., spitting verses like a pro during live performances at the break of "Say It To My Face." If you were fortunate enough to see his straight hip hop delivery, you were nodding your head like a b-boy, as we all were.



The emergence of the metal (and some hip hop) influence in a newer breed of NYHC bands that incorporated more "jug-jug" riffs and heavier groove influenced mid-tempo breaks while the front men would choose to express lyrics with more rhythmic throat shouting (more MC than singer) over the traditional aggressive melodic singing. Some examples would include Sick Of It All, Killing Time, Breakdown, Outburst, Rest In Pieces, Judge, and Maximum Penalty.

KRS-1 introduced Sick Of It All at the start of "Blood, Sweat and No Tears." Many NYHC fans were also fans of New York Hip Hop and for the Blastmaster to deliver his patented "fresh for 89…you sucker!" before Sick Of It All began "It's Clobbering Time," well that was just a tremendous show of the unity between the two scenes.

Public Enemy and Anthrax got together to record a new version of "Bring The Noise," complete with a video which showed a mosh pit, stage diving, Scott Ian rhyming on the mic and Joey Belladonna behind the 1's and 2's.

The Beastie Boys sampled Bad Brains' "The Big Takeover" on the first single from their 1992 record "Check Your Head." The Beasties would re-visit their old hardcore instruments on "Sabotage" from their 1994 record "Ill Communication."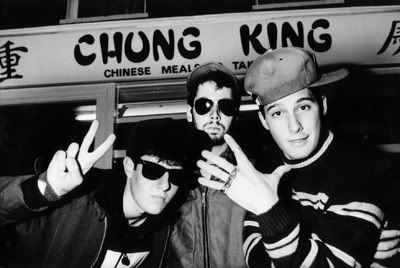 The advent of new hybrid acts who further blurred the lines, such as Helmet, Biohazard and Prong while certain NYHC bands evolved into new acts with a new sound and direction, such as Gorilla Biscuits and Underdog spawning Quicksand and Into Another, respectively.

Queens' based Def Jam hip hop group Onyx released their debut effort, "Bacdafucup", which featured slam dancing, mosh pits and crowd surfing in their videos for "Throw Ya Gunz" and "Slam." (Cypress Hill also incorporated the mosh pit and stage diving in their video for "Insane In The Brain").

Yo, was that the beginning to a Stetsasonic jam? Nope. That was "Eyes Of Tomorrow" by the Cro-Mags. Welcome back, LL Cool John!

Collaborations by acts like Biohazard and Onyx on "Judgment Night" from the film of the same name's soundtrack and a re-recording of "Slam." Sick Of It All later got into the studio with hip-hop act (and fellow Queens residents) Mobb Deep to collaborate on a new version of Mobb's 1995 classic "Survival Of The Fittest."

Anthrax covered classic D.R.I hardcore songs "Snap" and "I'd Rather Be Sleeping" on their record "Volume 8: The Threat Is Real".

And if New York set the dominoes up to fall everywhere else, fall they did. Here are some examples of what was going on outside of the Big Apple:

In Texas, D.R.I. followed up their 1985 hardcore classic "Dealing With It" with a record aptly named "Crossover" in 1987. The album cover featured the band's well known "moshing guy" logo cast in (what else?) a shiny metal alloy. There was no turning back for D.R.I. as they followed "Crossover" with straight up thrash records in "Four Of A Kind" and "ThrashZone."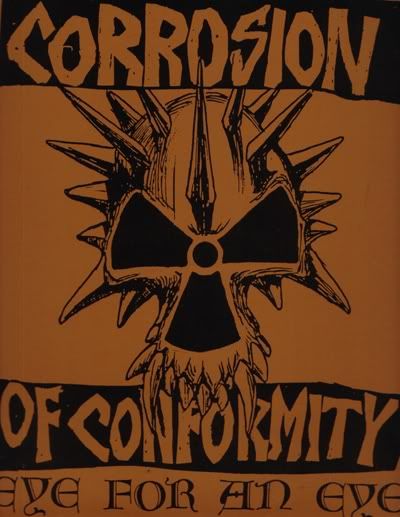 In North Carolina, Corrosion of Conformity followed up their 1985 hardcore classic "Animosity" with their step-in-the-metal-direction 1987 EP "Technocracy" on Metal Blade Records - just a sign of things to come as the C.O.C. hardcore fans used to know and love released the blistering metal classic "Blind" in 1991.

Orange County, California and Revelation artist Inside Out morphed into Rage Against The Machine, taking the hip-hop/hardcore crossover to triple platinum heights with their self titled debut record in 1991.

In Los Angeles, Suicidal Tendencies, followed their self-titled 1984 hardcore classic by embracing the crossover with records like "Join The Army," "How Will I Laugh Tomorrow...?" and "Lights...Camera...Revolution!" Intentional tip-of-the-hat to NYHC or not, Suicidal's "War Inside My Head" contained massive elements of Cro-Mags' "Don't Tread On Me" and Warzone's "We're The Crew." Oh, and former ST bassist Rob Trujillo now plays for Metallica.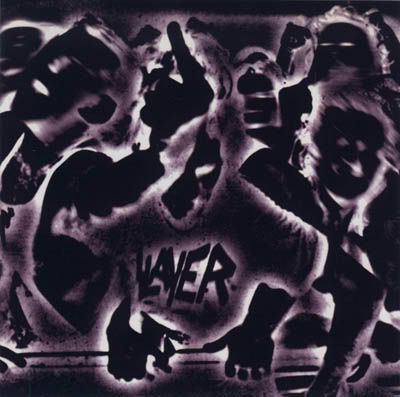 Also in L.A., going in the other direction, Slayer released "Undisputed Attitude" - a full length record of covers for some of their favorite hardcore cover tunes from bands like Minor Threat, D.R.I. and Verbal Abuse.

"I give thanks for inspiration. It guides my mind along the way" - Beastie Boys "Pass The Mic"

It's probably a safe bet to say that the kids today don't give a lot of thought to the lineage, the DNA, the why, when and how it all took place. But if you were there back in the day, you know how it all went down. Twenty five years ago, who would've thought that there would be an artist like Kid Rock - a Harley Davidson-riding white MC rapping over a Metallica song? Twenty five years ago, who would've been ready for Limp Bizkit - a white MC rocking a backwards Yankee cap doing his best b-boy, dropping rhymes with a band playing hardcore and metal riffs? System Of A Down, P.O.D. and Korn should be proud to hail from California and Slipknot can call Iowa home. Limp Bizkit & Kid Rock? Florida & Michigan, respectively...and so on and so forth.

But we all know that a large part of their musical heritage is owed to a time in a place where lines were crossed, minds were opened, risks were taken and new styles gave birth to even newer styles. New York. And that's not a boast...well, maybe it is...but that's also a fact. Represent.