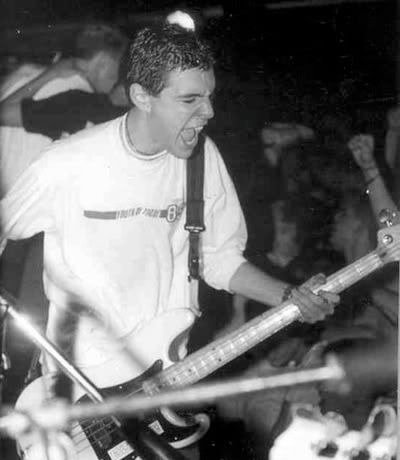 Arthur with GB at the Anthrax, Photo: Brian Boog

"Victim in Pain" is undoubtedly, one of my top five hardcore records, ever; pure hardcore, before they started doing metal. How long is it? 25 minutes? It's a quick sonic bludgeoning; a raid on your village and it's over before you know it happened, yet, for some reason, you're grateful. You want it, again and again.

I would listen to that record, constantly. It was the whole package: Civ and I have discussed how we'd stare at the gatefold for an eternity, wishing we could be as cool as Roger, with his tattoos and the chain around his waist. Agnostic Front, quite simply, WAS New York Hardcore; still is.

Is there a better opening track than "Victim In Pain?" ("We Gotta Know," from "Age of Quarrel" is the only one that compares.)



Late 80's GB era Arthur, Photo: Jen Buck Knies

The lyric, "Remember we're a minority and every one of us counts," still gives me chills, to this day; or,

"Society's rules have made me cruel,
I'm just the opposite, ain't no fool.
The way I act, the way I dress,
Doesn't make me strong or best.
Soon they'll find the reasons why
I'm open-minded and not blind."

That was downright anthemic to a 16-year old misfit, rebel-in-training. I had finally found my people: other disaffected freaks, seething with anger and youthful energy. They were blatantly anti-establishmentarian; the entire package; a perfect confluence of music, lyrics and personalities.

I know it sounds trite, but it's true: Punk/Hardcore saved my life. "Victim in Pain" was a major part of that process.

Remember, "There's no justice, it's just us. Blind justice has screwed all of us." Truer words have rarely been spoken, Roger.

For a Better World,
Arthur (Still in awe of Roger, Vinnie and the boys).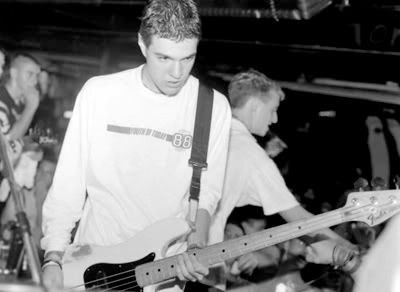 Arthur and that YOT Youth Crew 88 longsleeve at the Anthrax with GB, Photo: Brian Boog