In 1990 Revelation ran a series of ads promoting a number of records that were slated to be released that year. Various ads had mocked up cover art prior to the release of the records. The majority of of these mocked covers ended up being pretty similar to what the final versions were, but there were some slight differences on a few that I always found to be interesting. Here's a handful of these alternate covers. -Tim DCXX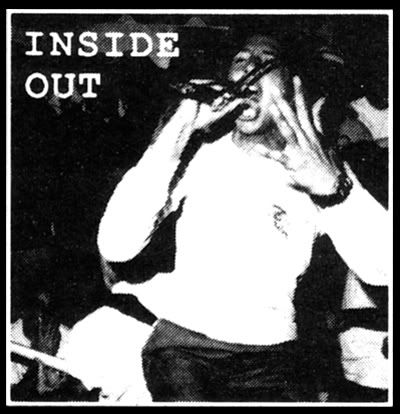 Rev: 19, Inside Out - 7"
Slightly different cropping of the cover photo here for the Inside Out 7", plus the photo is full bleed. The biggest difference in my eyes is the font choice and placement for Inside Out. Personally I think I prefer this font choice because it's more in line with the typewriter style font that Inside Out used on their shirts.



Rev: 20, Judge - "The Storm" 7"
Different lightning shot here on the Judge "The Storm" 7" cover. Looks to be a church steeple or castle, which I think ads a bit of a creepy/darker factor. Also, no title on the mock as opposed to "There Will Be Quite…" which appears of the actual press.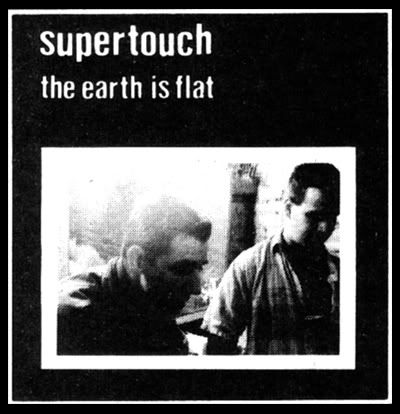 Rev: 21, Supertouch - "The Earth Is Flat" LP
I always liked this mock up cover for Supertouch's, "The Earth Is Flat". Still very similar to the actual release, but a totally different photo of Mark and Joe, which looks to be taken back stage somewhere. All these ads were black and white, but I thought this cover looked particularly cool in black and white. Like the Judge 7" above, this mocked version had a darker vibe than what appeared on the actual cover and I think I actually prefer it for this one.



Rev: 22, Burn - 7"
The differences on the cover of the Burn 7" are pretty minimal when compared to the actual release, but still there are a couple differences. The mock up has the Burn logo on top as opposed to on the bottom and I definitely think the logo placement made a significant improvement. Those heads in the crowd down there kinda ruin the photo, so covering them up with a Burn logo really turned your attention away from them. The photo cropping was slightly different from this to the release, again making an improvement. I don't know how many bands could use a video screen grab for their record cover and make it look cool, but Rev/Burn definitely made it work for this.