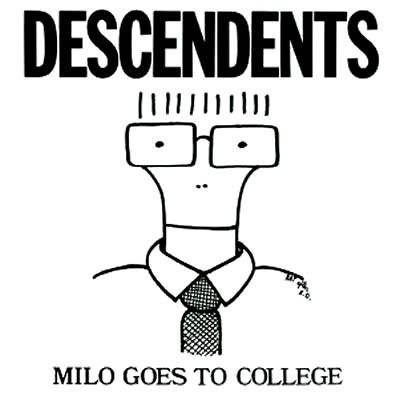 To me, the Descendents are one of those bands that I almost take for granted. I've been a fan of them at least since "Enjoy!" was released in 1986 (I was a tiny, wet behind the ears 12 year old), yet when asked who my favorite bands are, for whatever reason, the Descendents are just not one of the bands that instantly come to mind. Truth is though, so many of their songs can easily be considered some of my favorite songs ever… period.

Some of those tracks off "Enjoy!" are just incredible, timeless, classics, "Wendy", "Kids", "Hurtin' Crue", "Sour Grapes", "Get The Time", "Cheer", I could listen to those songs over and over again and you better believe that I have.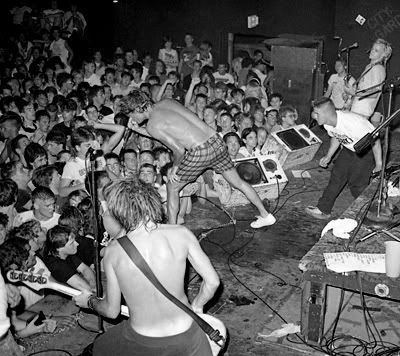 The Descendents at City Gardens, Trenton, NJ, Photo: Ken Salerno

Following "Enjoy!", came "ALL", which again has some of my favorite songs ever. Of course there are few not-so-hot tracks that we could probably do without, but with songs like "Coolidge", "Clean Sheets" and my personal favorite, "Pep Talk", they clearly make up for anything that could be considered somewhat lackluster.

The album "ALL" also holds a special place for me, just for the fact that my first show ever was seeing the Descendents on the "ALL" tour at City Gardens, in June of 1987. I remember at the time, my favorite song by them was the Beach Boys cover, "Wendy" off of "Enjoy!" I couldn't be more stoked hearing them play that live.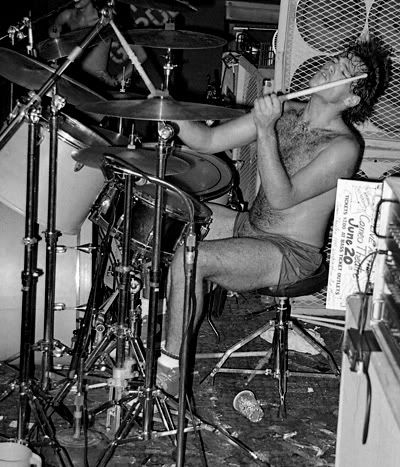 Bill Stevenson with the Descendents at City Gardens, Photo: Ken Salerno

At that time, the Descendents just seemed like one of the biggest bands in the world. Everyone I knew liked them and they definitely seemed to fit in perfectly with the whole skateboarding scene that I was deeply submerged in. They just had that perfect combination of melody, heaviness, humor and sappiness that no one else has ever seemed to match. In essence, in 1987, the Descendents were a perfect band in my eyes.

It wasn't until after I had owned "Enjoy!" and "ALL" that I finally got my hands on "Milo Goes to College" and "I Don't Want to Grow Up", both of which were nothing but pure greatness, but "Enjoy!" and "ALL" had already been my introduction to the Descendents and had already left a huge impression on me. So as much as I love "Milo Goes to College" and "I Don't Want to Grow Up", I knew when voting in this poll, "Enjoy!" or "ALL" were one of the records that I was going to be voting for.



Milo gives the Trenton crowd a hand, Photo: Ken Salerno

So what record did I vote for? Tough choice, but I went with "ALL". I know… not quite as classic as most of the earlier material and not even as many choice tracks as "Enjoy!" might have had, but with "Coolidge", "Clean Sheets" and "Pep Talk" alone, I just felt like I had to go with "ALL". Obviously not the popular choice and I certainly can't argue with any of the choices, but as the saying goes, it's the choice I made and I'm stickin' to it. -Tim DCXX

Descendents - "Milo Goes to College" - 351
Descendents - "Everything Sucks" - 114
Descendents - "I Don't Want to Grow Up" - 108
Descendents - "ALL" - 70
Descedents - "Enjoy!" - 21
Descendents - "Cool to be You" - 17