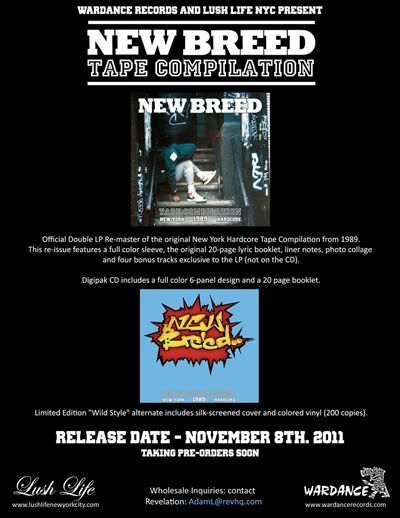 - We are planning a record release party in the middle of November in Brooklyn, where we'll also screen New Breed: The Documentary (That's a 'lil film I've been putting together with my friend John Woods).

- The documentary features interviews with: Djinji Brown, Dave Stein, Gavin Van Vlack, Bill Wilson, Carl Porcaro & 8 others plus footage/pics of bands on the comp.

- The "Wild Style" alternate cover ltd to 200 copies will be available only via mail-order.

- The 4 extra songs on the Lp version are by All For One & Life's Blood live tunes w/Sean Murphy singing @CBGB's.

- Revelation Records & Phantasm Imports will be carrying the comp for distribution.